Last news...
New pages and future litter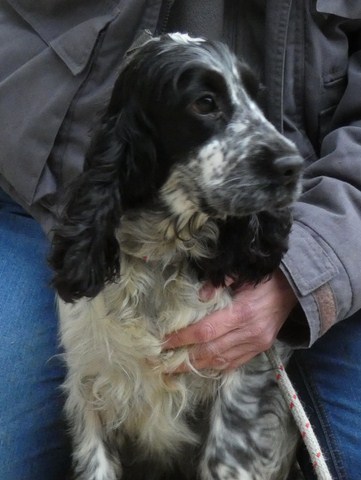 New pages are created on site : two to present dog boarding and grooming, and one for my pretty Olona. She is pregnant, she was married to Lendack, we are expecting puppies mid August ! I hope a big litter for all who are registered on waiting list...
Relocation
Kennel has move at the end of May. Not far, new site is at 18 kilometers of old one, just at north of Fougères. It is larger, with beautiful and new buildings for dogs with great comfort (isolated, with outdoor area and soon large grassy parcs). We don't have finished installation, there is a lot of works, but all (dogs and humans) are already better installed !
This new site is a chance to offer you new services : dog boarding for all breeds and cocker grooming are proposed you since June 1st ! Boarders are two in a box isolated, with outdoor area and soon grassy parc (waiting, outgoing in 3,5 hectares of pasture), like my dogs but in a separate building. Grooming is installed in courtyard of house at this moment, waiting to go in dedicated room.
With this strange time due to Covid, we have always free places in dog boarding, don't hesitate to contact us... Grooming has started very quickly, but we still have some free time slots this summer...
News !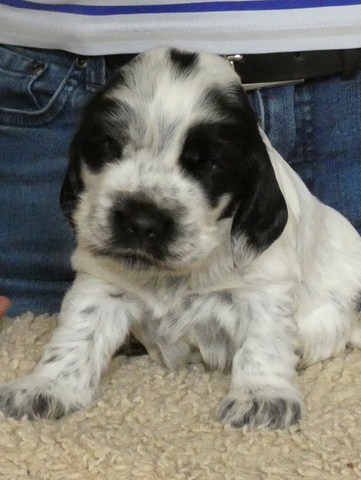 A lot of news here !
First, a point on puppies : all puppies of Iasny and Lendack have joined their family !
Puppies of Lennox and those of Junon are born early June. On Lennox side, 3 girls and 3 boys, blue and liver roan, are arrived on June 03. On Junon side, only 2 puppies are born : an orange and white girl, who will stay at kennel, and a blue boy. All these puppies are already reserved !
Some news...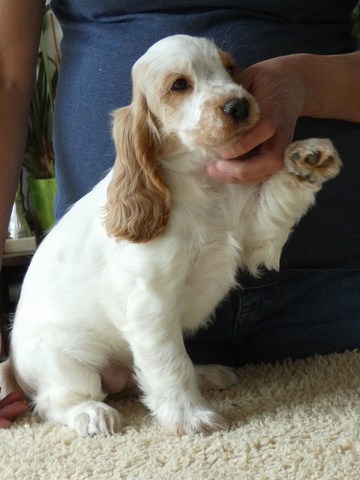 With this difficult period of confinement, I didn't have time to update this site... And yet, we have work !!
Puppies of Okoa and Lendack were able to join their family thanks to an animal transporter. Everybody was pleased and first news are excellent !
Puppies of Iasny and Lendack were born on March 14 : 5 boys and 3 girls, all blue !... ans all reserved !! Litter page and puppies' pictures are here.
Then, after several unsuccessful marriages, 2 of our girls are pregnant ! Lennox was married to Lendack, and Junon is waiting puppies of gorgeous Maalouf (a beautiful hunting marriage, a girl will stay at kennel). This two birth are expected early June.
Puppies at last !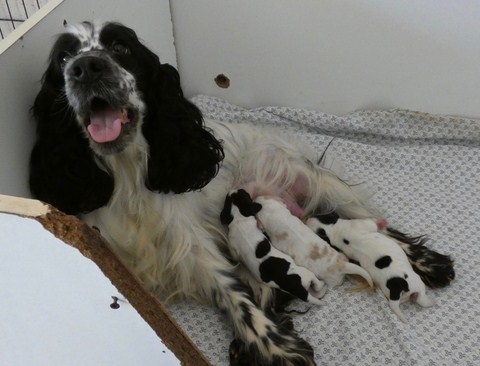 While some retirees are finding their new home, Okoa gave birth to first puppies of 2020 ! 3 pretty girls, born by caesarean on February 25, orange roan and blue, they have unlimited milk and get bigger visibly. They are all reserved.
Next birth around March 20, Iasny will show us the fruit of her marriage with Lendack. A girl will stay at kennel to continue Iasny's line.
Empty !!...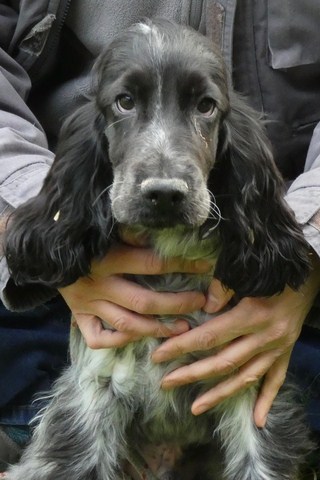 ... maternity is empty !! No more puppy available actually, even older puppies (as Prat, in picture) have found their family.
Several female dogs have been married since Christmas, we are expecting impatiently ultrasounds to announce you good news and future puppies.
Meanwhile, several retireds are looking for a comfortable sofa and beautiful walks to live a beautiful active and cuddly retirement, don't hesitate to contact us...
Happy new year !