Ar Ti Marellek horses (or ponies)
As much as I am "born" with dogs, as far as I can remember, I have always been attracted to horses. The logic was therefore respected : I started riding late at 10 years old, but at 31, I offered one of the most gift for a rider : my first horse.
Since the troupe has expanded and lives, for my greates happiness, with me, at home...
Kiwi
Gelding skewbald, born in 2001 (pony x iberian)
My "first", my kid's dream ! A great pony, a Spanish crossbreeding, who marries the qualities of horses and the character of ponies. Versatile, he's always up for a new discipline. He runs "nicely" in CSO and Hunter club competitions and trekking on occasion. If I had to retain only two qualities of him, it would be his generosity and his kindness.
Queen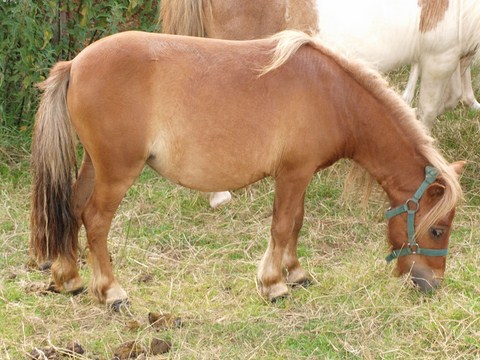 Female chestnut, mini shetland type born in 2012
Queen is a true pot of glue ! Always behind our backs, she keeps asking for hugs. With a flawless kindness, she has nevertheless her little character.


Queen was covered by Opium, and Happy, a pretty filly was born in April 2017. Opium covered again Queen, so a new foal will be born in 2018...
Izar Marellek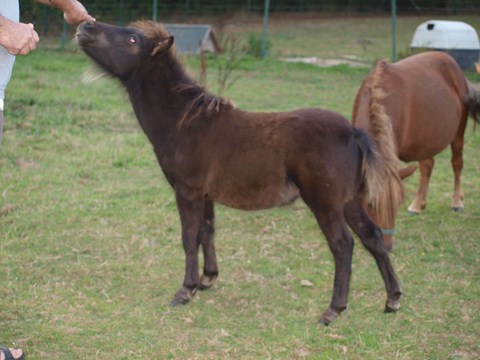 Black boy, born on April 30th, 2018 (Poly x Opium)
Izar is curious and cuddly, he can be easily manipulated. He has been neutered because too much interested by his mother !